Every day new technologies emerge—and with them, new skillsets. Yet, too many organizations are poorly equipped for these disruptions.
It's not only the executives who are feeling the strain. IT and development teams also scramble to keep up with the demand for customized software applications.
What's more, as teams increasingly need to digitize their processes, many rely on consumer products to do so. But this strategy comes with its own set of problems.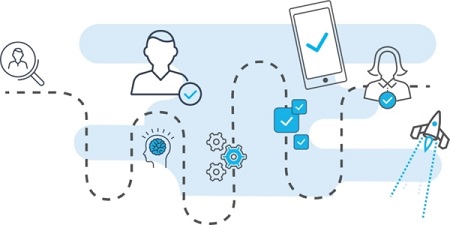 Here's where PowerApps enters the picture.
According to Microsoft, PowerApps allows the CIO and his team some control over how employees leverage their tools. (That means fewer Frankenstein apps).
Nigel Fenwick of Forrester adds, "PowerApps may help the tech app team themselves to quickly deliver MVP apps to employees. So, there is a great deal of potential upside for Microsoft customers if PowerApps governance is managed well from the outset."
Our plan is to govern these new tools across the organization to empower departments to solve their own technical issues but with a common architecture and the support of IT Power Developers. Our goal is to create stronger technical skills across the entire organization. This approach will improve efficiencies across the enterprise and create cost savings throughout.